MusicBraing searching window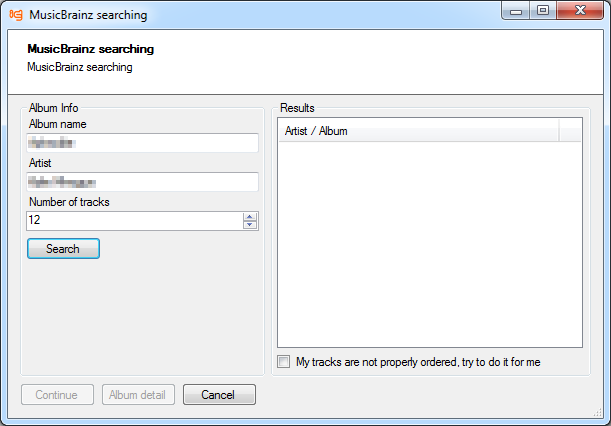 The MusicBrainz.org searching is entirely based on text. ID3 renamer is able to use Album name, Artist and Number of tracks. If you wanna not to use one of these put there empty string or 0. ID3 renamer tries initially to load this information for you from some files in selected directory. When you are done filling the information press "Search" button and see the results.
The "Album info" button will show you the extended information about the selected album, i.e. track names.
The "My tracks are not properly ordered, try to do it for me" checkbox tells ID3 renamer not to rely on order of files when writing, but rather try to do some matching based on available information from file and from MusicBrainz.
If you have more files in the directory, the fields will be filled only on matching files, next files will be filled only with Artist, Album, Year, etc. properties.