Writing (main screen)
This is the main screen of Writing tab: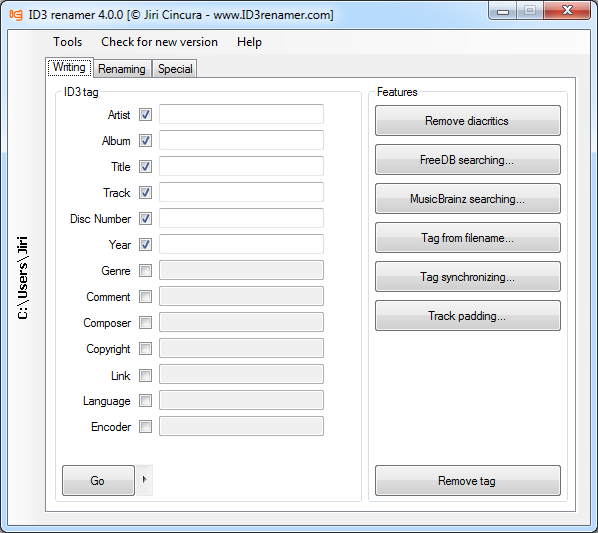 Fields
To the edit field you have to write the information you want to be written. The text for ID3v1 tag will be truncated to the length of the selected filed by the ID3v1 specification. For ID3v2 will be written without changes.
Button with arrow
By clicking the arrow, you can select some usefull options for writing.
Title(s) from text file
Track from file-order