Preferences - General settings window: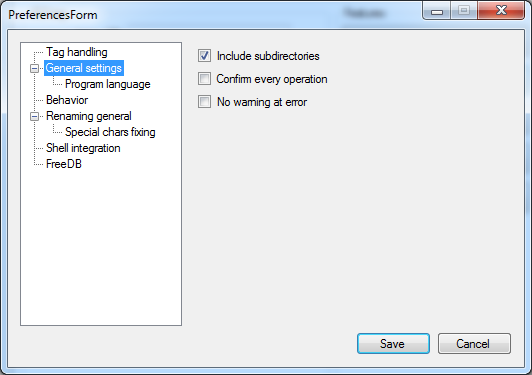 Include subdirectories
Every operation will be made on all files in the selected directory and files in all subdirectories.
Confirm every operation
Before every operation ie. file rename, tag writing you will be asked and you will be able to allow/deny the action.
No error warnings
If any error occur, nothing will be shown - no error boxes.