FreeDB searching window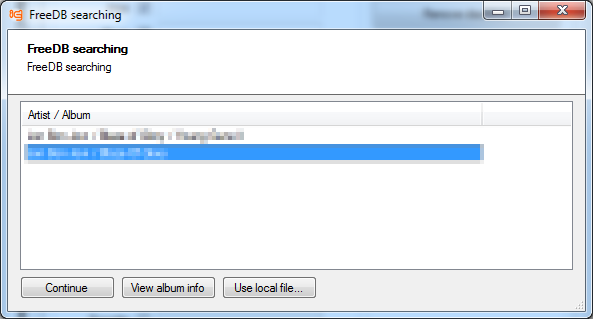 The FreeDB.org searching is based on algorithm for CDs. ID3 renamer compute this number from MP3 files. So you must mave the whole album, sorted in directory as tracks on album and the track must be in right length, else the FreeDB database will not be able to find the requested album.
The "View album info" button will show you the extended information about the selected album, eq. track names.
With "Use local file" you can select the local FreeDB file (some CD rippers are saving these files) and use it for writing the information from it to the tag, like the FreeDB search.
If you have more files in the directory, the fields will be filled only on matching files, next files will be filled only with Artist, Album, Year, etc. properties.